Top tips for a trend-led interior
In 2021, the hybrid home continued to play a pivotal role in our daily lives - a space where we could work, play, dine and relax. A key movement that will continue to influence the interior design trends for years to come.
From the need to reconfigure our living spaces, to heightened awareness of sustainability and material choice and our desire to be closer to nature. We take a look at some of the key interior styles set to take centre stage as we upgrade our homes for the year ahead.
A sense of touch
Following a year of reduced interaction and contact points in our daily lives, from hugs with loved ones to picking up products in store, people are craving the ability to utilise their sense of touch. Tactility will be key as we move into 2022, as we expect to see an increased use of texture across interior décor schemes. And where better to explore this, than in the safety and sanctuary of your own home, with luxurious fabrics and cushions on the sofa to textured wall finishes in the bathroom or kitchen.
Fusing stone effects with textured depth, the Haven range of ceramic wall tiles introduces subtle structure to the home. Spanning a balanced palette of three neutral tones, Sand, Pebble and Slate. Haven features a sandbar structure finish inspired by natural sand ridges found on the beach.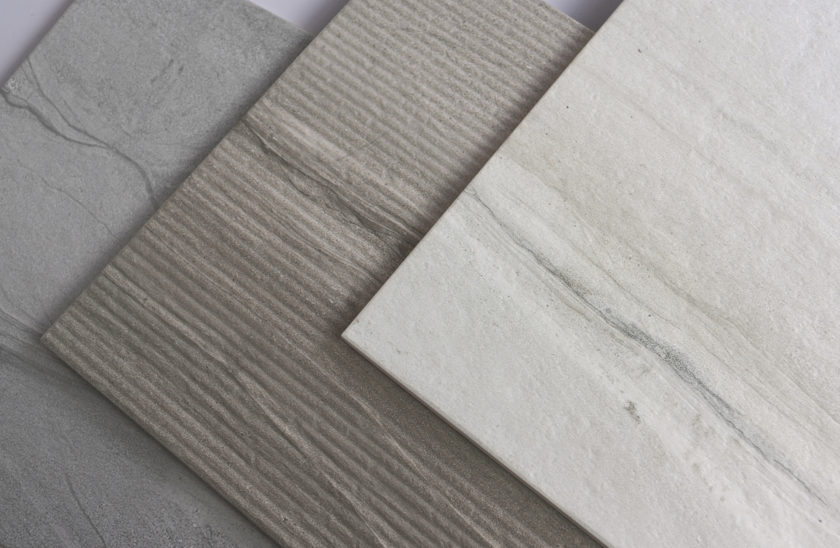 Natural elements
The trend for biophilic design has dominated the interior space, and with the increased focus on wellbeing, the use of natural and sustainable materials is here to stay. Neutral tones, rich greens and earthy hues are proving popular in residential settings, helping to bring the outdoors in and reinforce our connection with nature.
Celebrating the natural beauty of stone, the new range Arlo expertly captures its organic movement and texture, evoking the sense, and creating spaces that reflect wellness and positivity. Featuring glossy print areas, Arlo creates a subtle shimmer across two on-trend neutral tones, combining nature inspired style with modern aesthetics.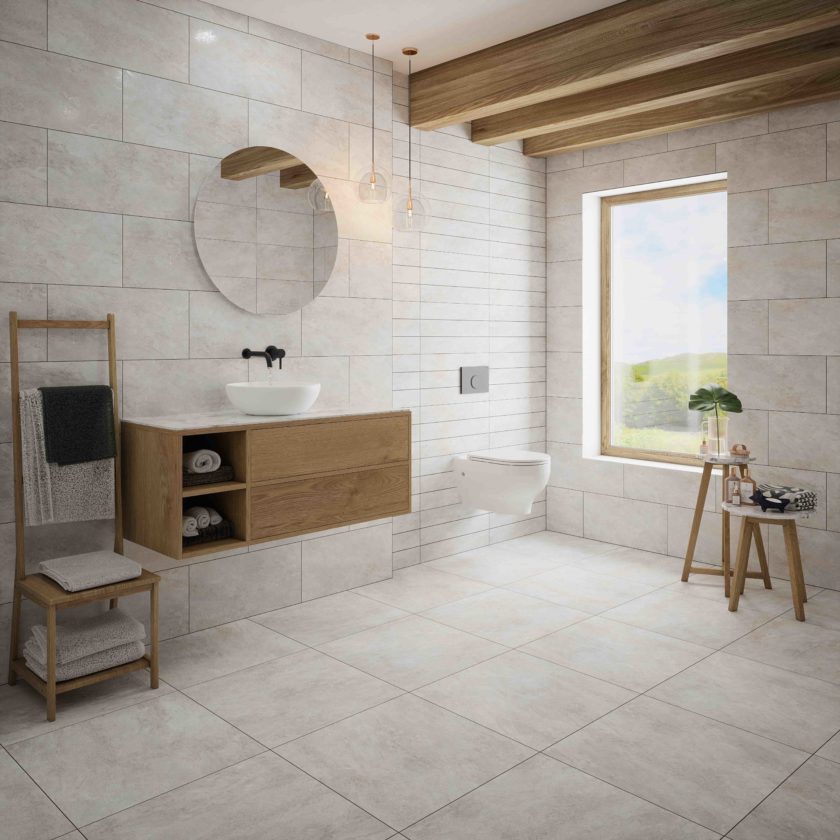 Pair with pattern
We've seen the minimalism trend go from strength to strength over the past few years, but for those looking for something a little more daring, patterned designs are the new kids on the block. And for that happy medium, toned down neutrals that pair with patterns offer the best of both worlds.
It's with this mindset that we developed the Darlington collection. Inspired by marble, Darlington captures intricate vein detailing across a classic grey palette of Pearl, Stone and Pewter. And to incorporate pattern, the complementary patchwork décor design pairs perfectly with any shade in the collection, for an eclectic aesthetic with modern vibes.