How to achieve timeless elegance with marble tiles
Classics are classics for a reason. Always relevant and never dated, classic materials instantly bring an atmosphere of poise and elegance into interior spaces.
Without doubt, marble is about as classic as they come. It's been the material of choice for residential design schemes since ancient times, serving as the defining feature of bathrooms, kitchens, living rooms, and outdoor spaces.
In this blog post, we'll be looking at how you can use marble-effect tiles in your home to create an unmistakable aesthetic and design spaces that will stand the test of time.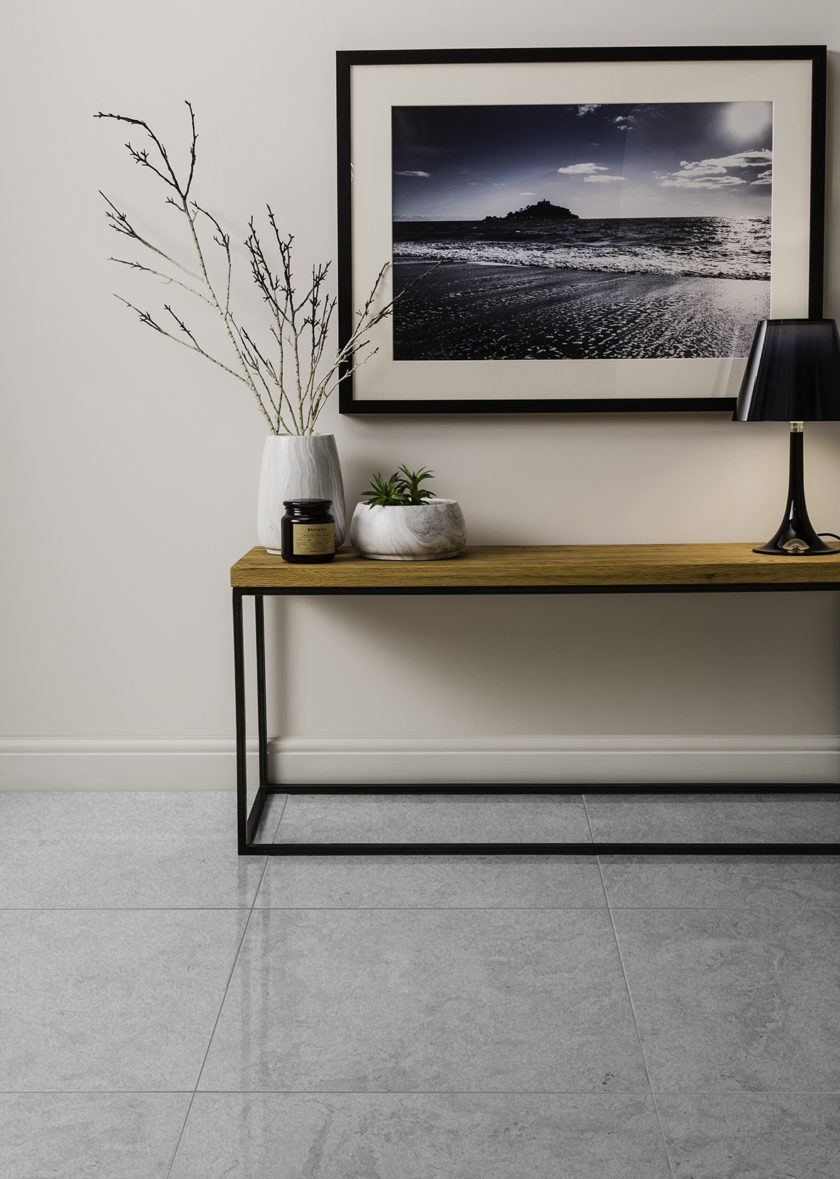 Blissful bathrooms
Marble is synonymous with luxury. All over the world, the most exclusive spas use marble to create atmospheres that are dripping with indulgence and opulence.
Soothe your senses and create a paradise of relaxation in your very own home by using marble-effect tiles like the Glide range in White Carrara. With the effortlessly chic, minimalist design of these tiles, you can't help but feel calm and rejuvenated the moment you step into the room.
Available in gloss and matt finishes, the tiles sensitively capture the renowned veined effect on a porcelain tile. Take this one step further by combining white marble tiles with biophilic accessories and accents. We're talking things like lush green plants and natural wooden furniture, both of which will elevate the serenity of the space.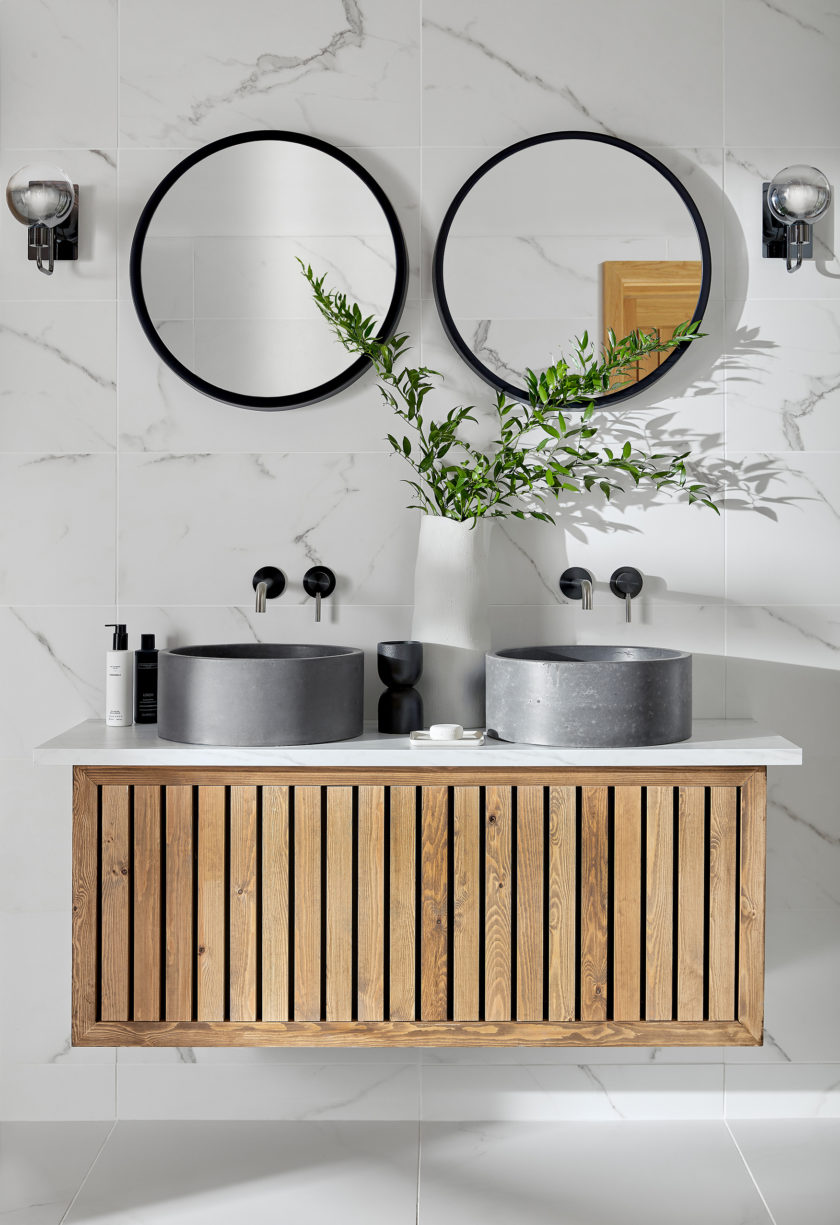 Back-lit beauties
The inherent properties of materials like marble, onyx, and agate mean they are perfect for combining with LED illumination. By placing tiles on top of special light panels, the intricate details of the stone can be brought to life and transformed into a mesmerising decorative feature.
We're seeing the trend of marble and onyx tiles with integrated LED lights growing massively in popularity. Bar tops, kitchen islands, feature walls, and even floors are all being taken to a whole other level of elegance.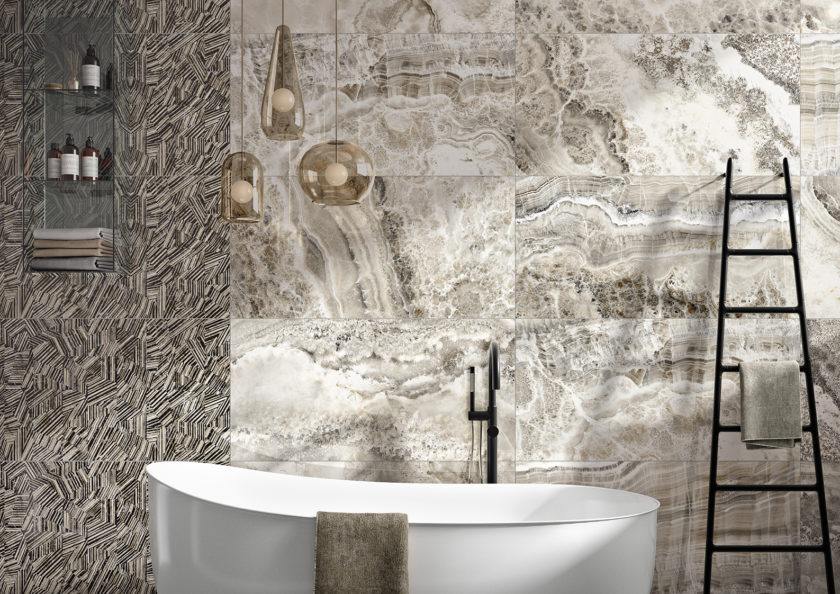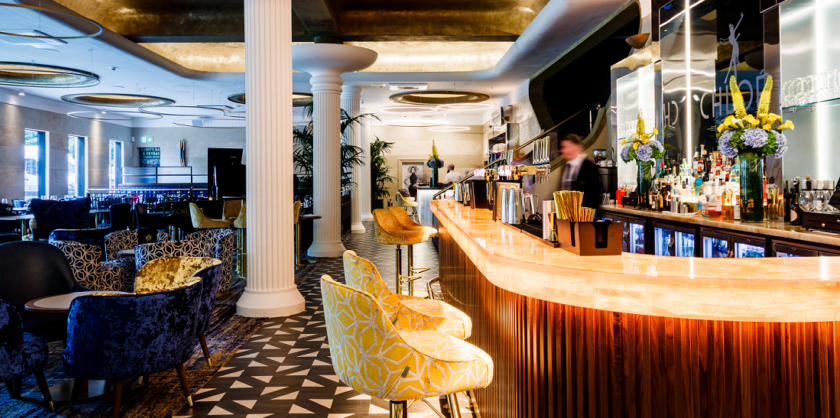 Get playful with patterns!
Whilst marble is ideal for creating an atmosphere of understated elegance, it can also be used to make a real statement. One way of achieving this is by using tiles in contrasting colours - like those in the Natural Tones and Siena ranges - to create a pattern effect on floors or walls. Deeper, moodier colours can be set against brighter, fresher tones or mosaic features to provide the perfect balance between light and dark.
Resistant to time, trends and usage, large format tiles are particularly effective in the entrance areas of homes and living rooms. Impress your guests by laying large marble tiles on the floor of your hallway to inject brightness and elegance, giving the illusion of greater spaciousness that will add long term value to your property.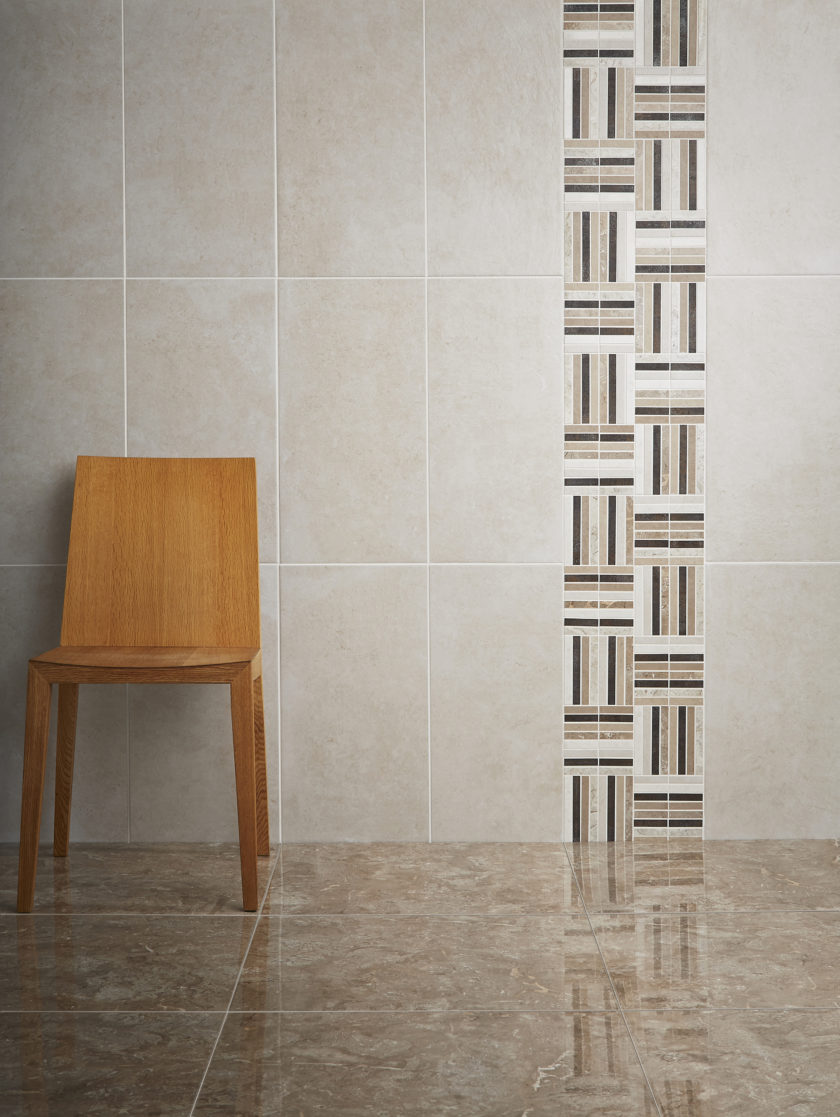 To gain more inspiration for your next project, browse our full range of products here. With a fantastic variety of colours, finishes, and patterns, you're sure to find the tile that's perfect for your home.