Get crafting! How to make the most of your leftover tiles
If you have recently finished a renovation project - like so many of us over the last two years - you may find yourself with some leftover new, or recently pulled up tiles.
The question is, what do you do with them? Luckily we have a few ideas to help you upcycle your spare tiles that are fun and easy enough to do at home, and will add a touch of creative individuality to your interiors.
Make masterful mosaic artwork

Broken or coloured tiles are the perfect material to design your own piece of mosaic artwork with. The perfect way to express your artistic personality, you can create a one of a kind piece that will make a great focal piece, gift or wall art.
Take inspiration from Pinterest, do a portrait of a pet, symmetrical pattern or simply freestyle, the possibilities are endless. Simply break up your different tiles, lay them out in your desired pattern, then use an adhesive to stick them to a backing base.
Daring duo, Posy and Zoe's, founders of the Mosaic Squared project, use a variety of solid coloured tiles to create unique patterns and artwork. Their commissioned pieces bring the magnificent history of the art form into the contemporary scene.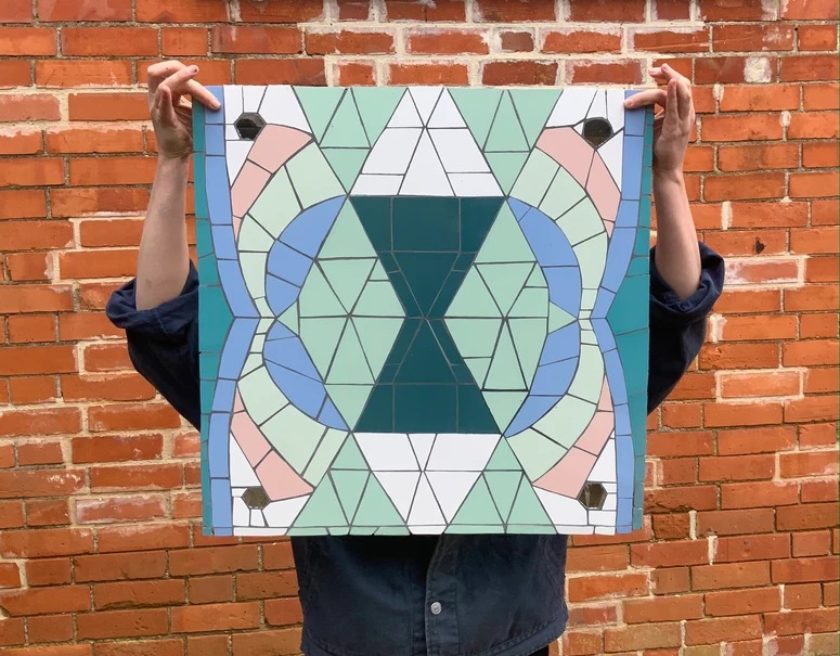 Creative coasters and placemats - simple and effective
Only have a few spare tiles left? Then protect your furniture from coffee and tea stains by transforming your leftover tiles into coasters and placements. Square and Hexagon tiles are the perfect shape to use and will compliment your new walls and/or flooring. You could also create your own mini mosaic coasters if you have a mix of broken tiles or small pieces.
Quick and easy to do at home, simply fix a layer of felt or cork backing to the tile to provide a soft undersurface. They also make for great gifts as shown here with our 120th anniversary coasters, designed for staff and customers to celebrate our big birthday last year.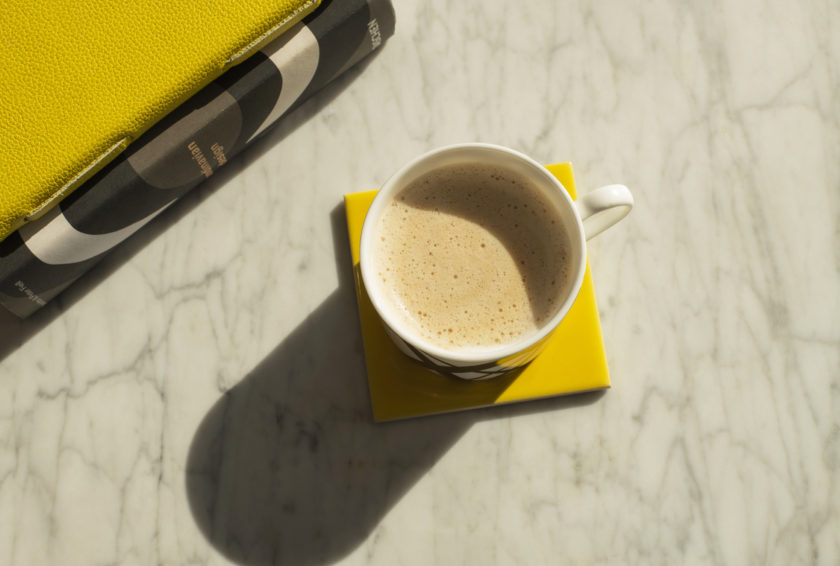 Making mirrors more magnificent
If you have more eccentric and bold tiles leftover such as the Azure from the South Bank range, then a custom tiled mirror would make the perfect addition to your home. Bring a new lease of life to an old mirror, or simply create your own one off piece - ideal if you just renovated your bathroom with the same tiles.
A large border works best, giving the style and pattern of the tiles more room to breathe. This approach works in a variety of shades and colours - and there is plenty of inspiration online from the classic Moroccan style to more contemporary twists.
Blow off some steam and hammer your tiles into smaller irregular shapes and sizes which you can then lay out in your desired pattern - be sure to put on your safety goggles and clothes first.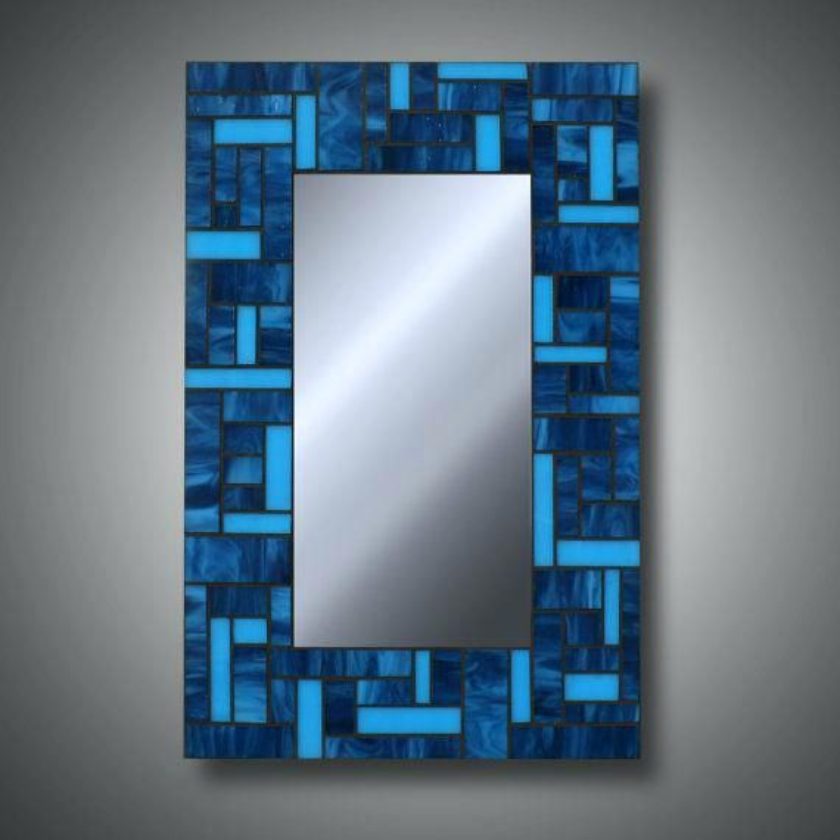 From plant pots, to magnets, garden pathways and even furniture upgrades - the upcycling possibilities are endless! While many tiles can be recycled, please remember they are not taken as part of household recycling or waste. Upcycling your leftover tiles is therefore a great way to protect the environment and add a personal touch to your home.
Need any more interior design tips? Get in touch now.