Flooring choices for a fresh interior
For many, the start of a new year can act as a catalyst for change, be that in terms of work, lifestyle or home. Freshening up interior schemes is often at the forefront of people's minds, and a flooring update is a great place to start.
With an array of flooring options to choose from, navigating your way through and making that final decision can be tough. But with porcelain floor tiles offering a versatile design palette and outstanding durability, you can rest assured that your choice will stand the test of time.
The power of porcelain
Often used in commercial settings, where footfall can be heavier, the proven durability of porcelain tiles translates into residential areas, providing a flooring solution that's built to last. In addition to this, the low maintenance properties make cleaning a quick and easy task that allows you more time to do the things you enjoy the most.
For areas within the home where spillages may occur, porcelain tiles provide a stain and water resistant surface, designed to withstand the mishaps of everyday living. And with anti-slip options available, bathroom design can be both stylish and safe, perfect for families looking for peace of mind.
Sleek and stylish stone solutions
Whilst interior design trends evolve year on year, constant floor updates are neither practical nor realistic. With this in mind, a neutral toned stone design offers a timeless style that can help you reinvent your decor scheme, without the need to change the floor.
Working in tandem with natural elements, stone and slate designs pair well with earthy hues, for a biophilic inspired scheme that promotes well being and relaxation. Or for a more industrial aesthetic, these large format, concrete slabs from the Hudson range are great for extensive, open plan spaces, with weathered effects adding further interest to a space.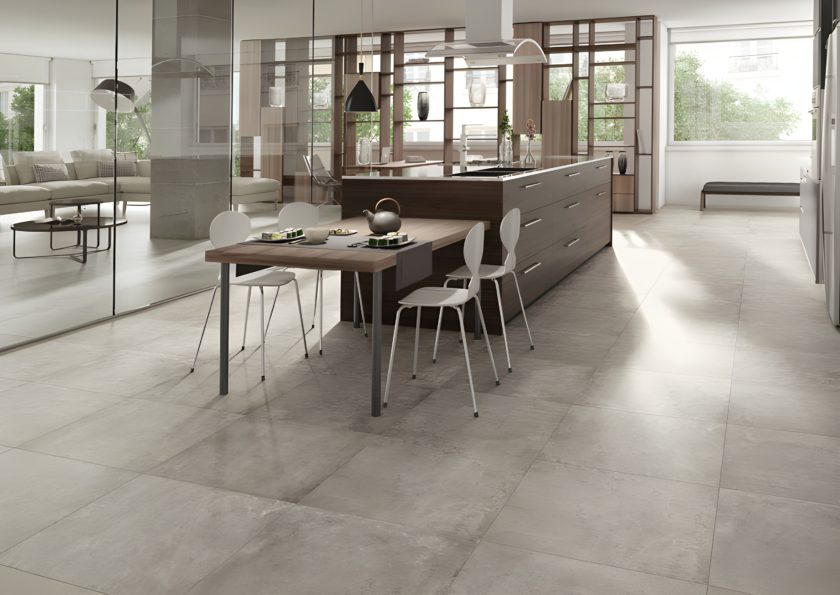 Warm aesthetics with wood designs

With its natural appeal, wood is a popular flooring choice that helps to create a comforting and homely aesthetic. Whilst traditional hardwood floors require significant maintenance and regular upkeep, porcelain tiles offer the high design of wood with the durability of porcelain.
Replicating the beauty of the forest, the Kielder range features 4 neutral wood designs, with intricate grain detailing infusing movement and texture into an interior scheme. For a rustic aesthetic, pair with handcrafted-style furnishings and accessories, making your home feel warm and inviting.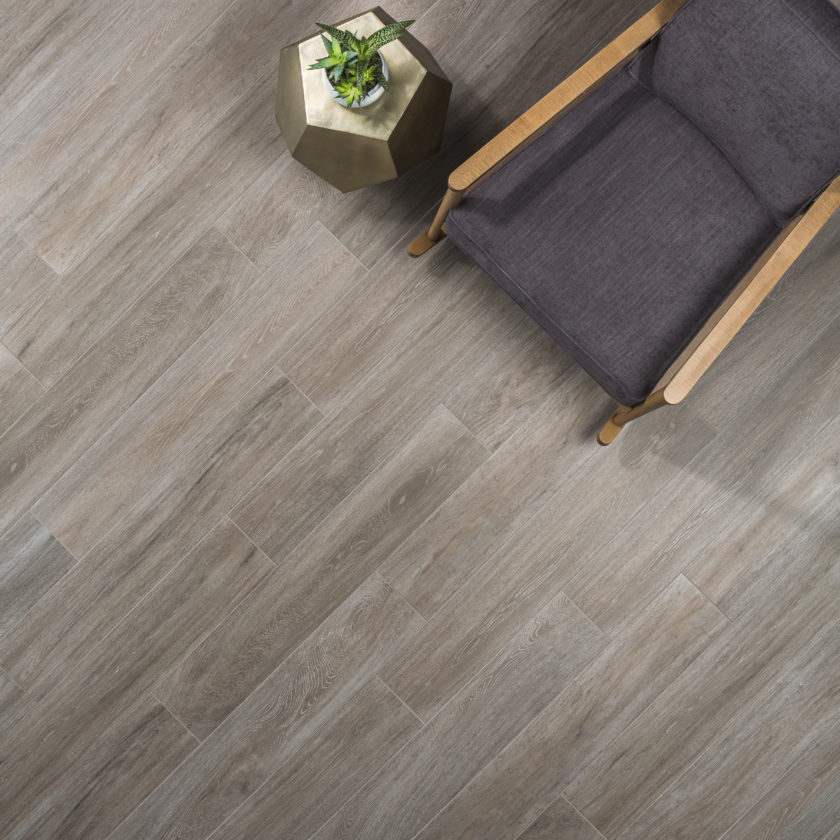 So if you're looking to update your interior scheme and freshen up your flooring, our vast range of porcelain floor tiles have got you covered. Browse the full range of products here.