Finding the Best Bathroom Tiles on a Budget
'Lockdown project' has become somewhat of a buzzword in 2020, with more and more people tackling their own interior design tasks. If tiling the bathroom is next on your hitlist, here's how to give your bathroom a makeover without breaking the bank.
Starting somewhere
Bathroom tiles come in a wide array of materials and finishes, so the first step is choosing the right tile - both practically and aesthetically speaking.
Most people start with the 'look'. But make sure you're looking at products that are specifically designed for bathrooms. Perhaps take a picture of the walls you want to tile, and have this to hand when you're performing your initial search. That way you can easily start to get a feel for the tile finish that works best.
Determining the overall feel
Remember, your bathroom is like a sanctuary; a nice soak after a long day is one of life's simple pleasures. Your bathroom tiles are central to determining the overall feel of the space.
The floor tiles and wall tiles should coincide to define the personality of the room - whether you're creating a statement, or crave a more ambient and calming retreat.
Johnson Tiles Recommends: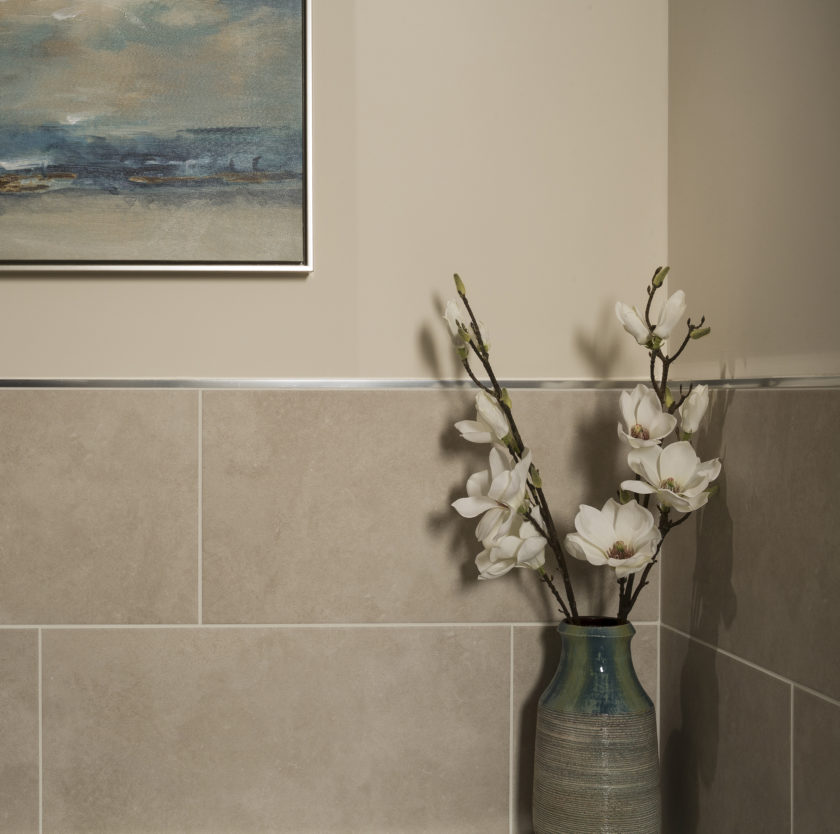 Size and style considerations
Another fundamental aspect of tile selection is size. A wide variety of tiles are available, from 200x100mm, 400 x 150mm, 600 x 300mm, the list goes on and on…
The natural assumption may be that smaller tiles are more suited to compact rooms and larger dimensions are better at home in spacious settings. The size of bathroom tiles is actually a matter of opinion and one that is purely down to personal preference and the look you're trying to achieve.
Smaller bathroom tiles are easy on the eye. They give you lots of options to play with - allowing you to combine colours or choose to keep it simple.
Larger tiles, on the other hand, can offer a more minimalistic and modern setting.

Neutral tile shades featured on tiles such as our Hudson range below are great for bathrooms, where bolder shades can really open up a room if they're used in the right way.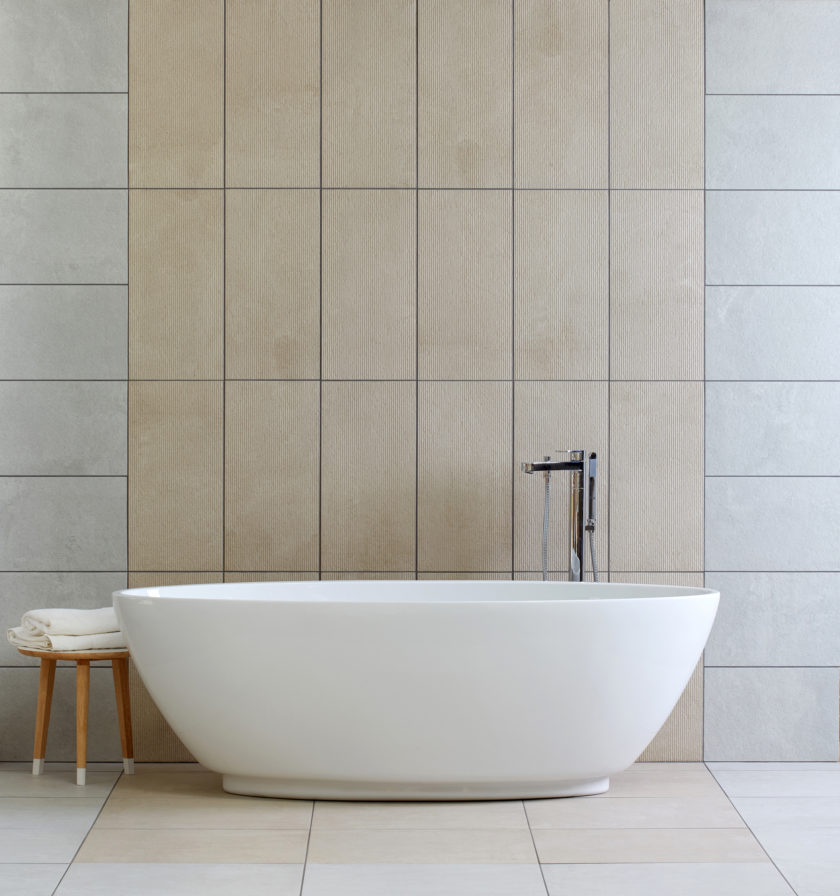 Johnson Tiles Outlet tip
Mixing and matching the sizes of your floor tiles and wall tiles can provide an effective contrast - truly enhancing the aesthetic of your bathroom
Being resourceful on your quest
You may be looking to bag a bargain by finding cheap tiles, but that doesn't mean you have to compromise on quality.
Your choice of bathroom tiles is central to not only the overall look and feel, but how long your hard work lasts - and lasts looking good. For novice DIYers a bathroom makeover is no mean feat and you'll want a look that lasts and stands up to the demands placed on a family bathroom, ensuite or shower room.
Seeking out surplus stock from a top of the range UK tile manufacturer is an effective way of finding quality tiles at more affordable prices. At Johnson Tiles Outlet we're also regularly adding a lot of our most popular products like Savoy, Devonshire and Form. So, it's not always end-of-line products - there are even deals to be had on our higher-end collections. This way, you can feasibly achieve your version of a luxury bathroom, while being safe in the knowledge that you're getting the best bang for your buck.
With each ceramic tile that we make also containing up to 20% recycled material, eco-conscious customers can be confident they're making the most responsible choice all-round.
Discover more
Continue browsing our Factory Outlet for more 'lockdown project' inspiration and - remember - with free delivery on all orders over £150 you can have everything you need to get started sent straight to your door.
What are you waiting for!