Designing a feature wall with tiles
Whether you have grand designs of incorporating metro tiles, a mosaic effect or big statement design, creating a stand-out feature wall will instantly update tired kitchens and bathrooms. But you don't need to stop there. More and more people are experimenting by using ceramic tiles to create a focal point in a multitude of rooms. Here are some handy hints to make a style statement.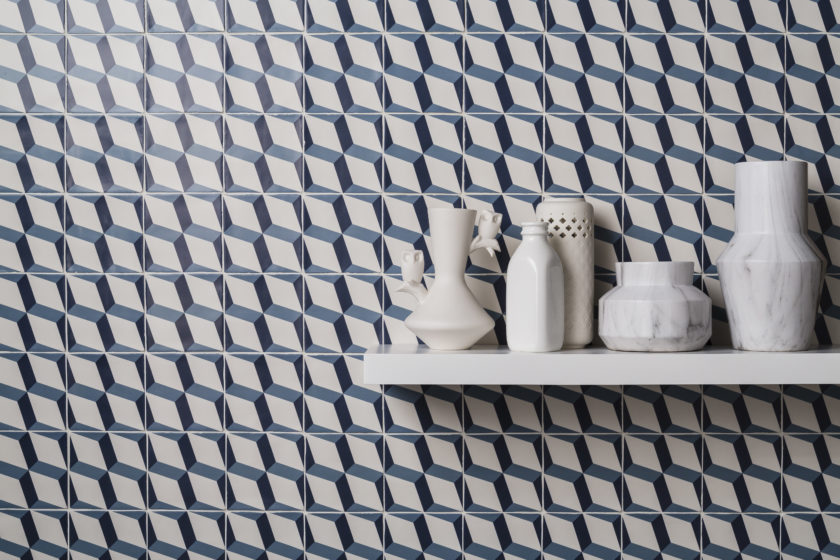 When choosing the colour and texture of your tiles make sure you consider:
The lighting and its impact on - not just selecting the right shade - but also showcasing any detail or design elements in their true glory
Where the eye will be drawn and how you're going to achieve the desired effect - will you go big and bold or seek a more sophisticated backdrop?
How your chosen design works visually with the rest of the space - if you're going to go down the 'wow' route it will only wow if other surfaces aren't competing for attention
If you're looking to install a feature wall, then you're looking to make a statement of some sort. It could be beautifully understated, it could be outlandishly vibrant. But it most definitely wants to add a certain 'je ne sais quoi' to the room. Sourcing tiles directly from a British manufacturer that collaborates with artists and designers will make this more effortless. It also means that you can be confident your selection will not only be high in the style stakes, but low on environmental impact. At Johnson Tiles Outlet, each of our ceramic tiles contains up to 20% recycled content.
Our decorative ranges offer a wide selection of cut-price, contemporary and eco-conscious tiles. Just as suited to making trends-led interiors updates, as more functional options - such as protective splash-backs.
For dramatically eye-catching configurations check out:
Soho blue cube - sporting Pantone's colour of the year 2020 this design will appeal to the fashion forward
Monochrome White - a geometric pattern that can be used to create the illusion of space and off-set bolder colour schemes
Devonshire Black - with a decidedly art deco feel, this will look perfectly at home behind an exquisite roll top bath. Also available in a more diluted blue, grey and sage for a softer yet striking alternative
For seamless and sophisticated coordination check out:
Savoy - our bang-on-trend metro style collection in palatable colours - providing a high gloss, high-end finish
Cuprum - small mosaic effect tiles with textured detail to add interest
Palette mosaics mixed - this edgy rubik's cube-eque layout allows homeowners to add colour without it becoming centre stage
Spa - a sophisticated offering for a more muted colour block backdrop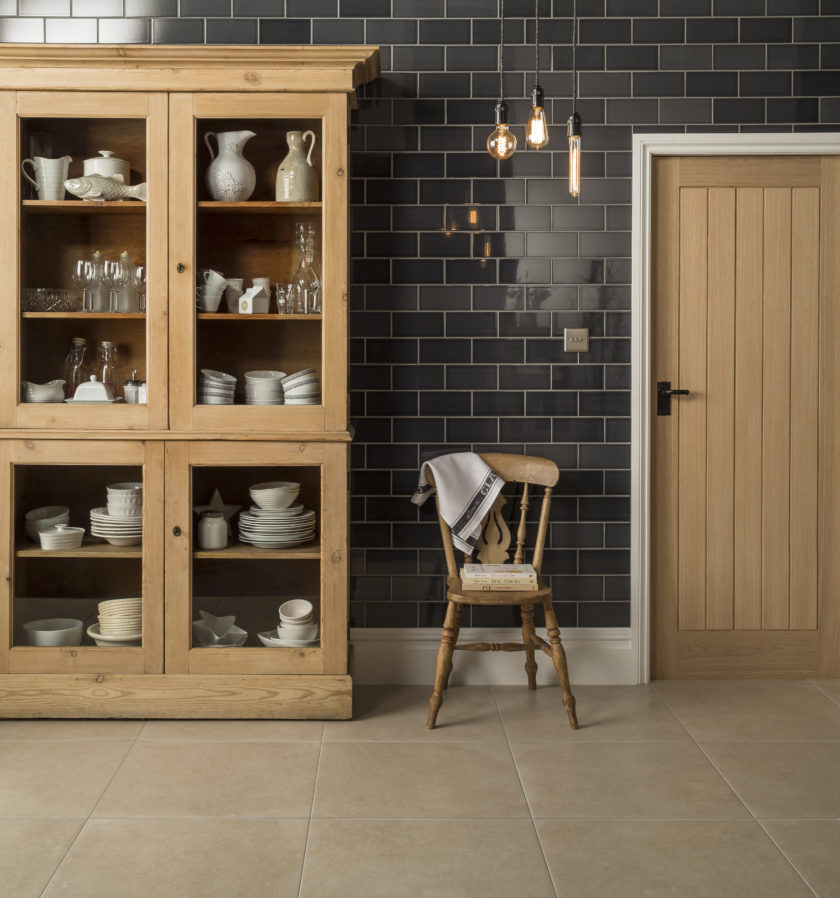 Once you've chosen your ideal tile design remember to:
Plan your layout wisely - measure the area to be covered and find the central point. Work out the number of tiles required. Work around any obstacles like shelves or window ledges. If you're new to tiling choose a pattern like our Palette mosaics that's easier to match up
Take the pressure off - buy up to 10% extra in case of mistakes (and for any future replacements!)
Be prepared - clean and sand the walls before getting started!
And don't forget to check out our tools and accessories page to make sure you have everything on hand to help bring your vision to life!