Creating serene spaces with blue-green hues
As we look to the Summer season, we're all hoping to escape to serene spaces such as oceanic horizons and forest landscapes. Reflecting our love for the great outdoors, these blue-green hues are gaining popularity in the interior space. Think muted aquas, bright sea blues and earthy green shades.

Read on to explore three ways you can use wall tiles to recreate these nature-inspired scenes in your home.
Experiment with pattern
Make a statement in your bathroom with forest green tiles and bold, geometric patterns.
The 1901 range (launched last year to celebrate our 120th Anniversary) in Richard Green adds a rich, earthy green hue. Paired with opulent gold touches and dark oak furniture - this dark scheme has a luxurious edge.
To connect with the ever-growing biophilic trend, bring the outdoors in with luscious, green plants.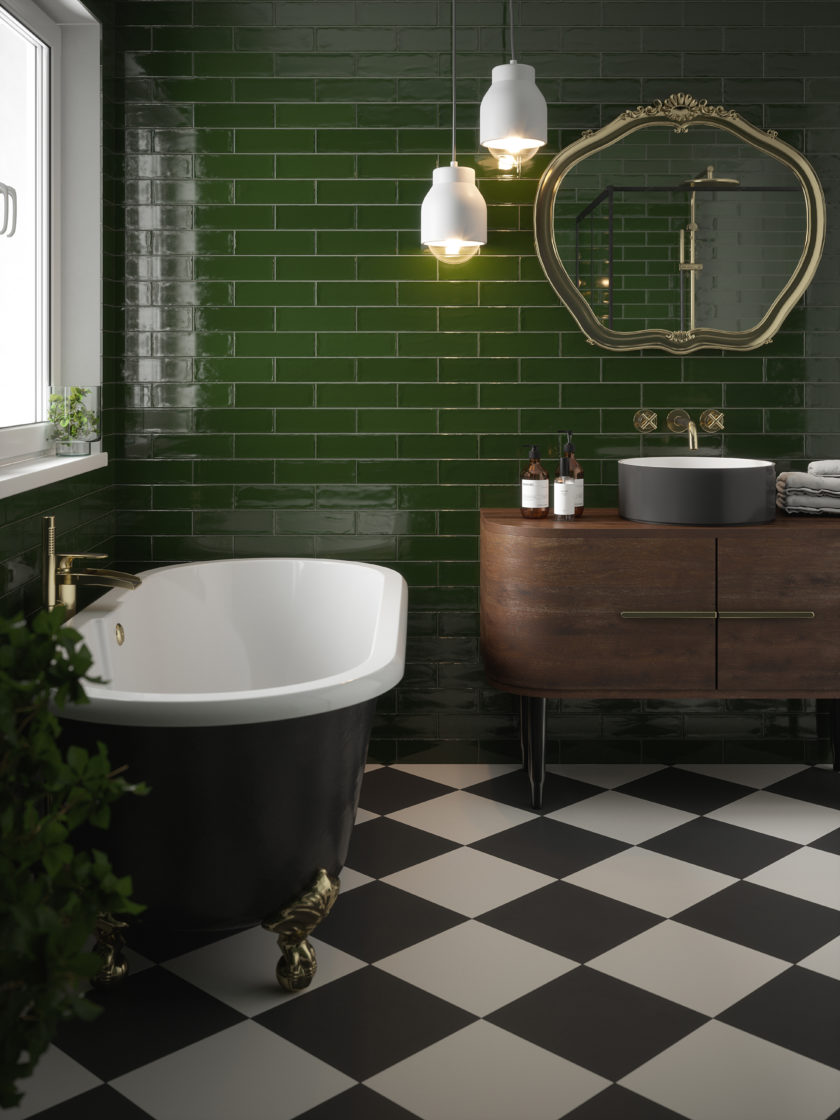 Add metallic touches
Bathroom schemes are often awash with earth-inspired colour palettes, but incorporating aquas into other residential spaces can create a soothing and contemporary effect.
Proven to boost wellbeing, shades of blue create a calming atmosphere - perfect for rising hybrid spaces that include relaxing such as the living area or open-plan kitchen/diners and office nooks.
Pair the South Bank range in shade Pewter with contemporary greys to create a tranquil corner.
Using a blend of metallic finishes such as copper with natural wood creates a minimalist and pared back aesthetic.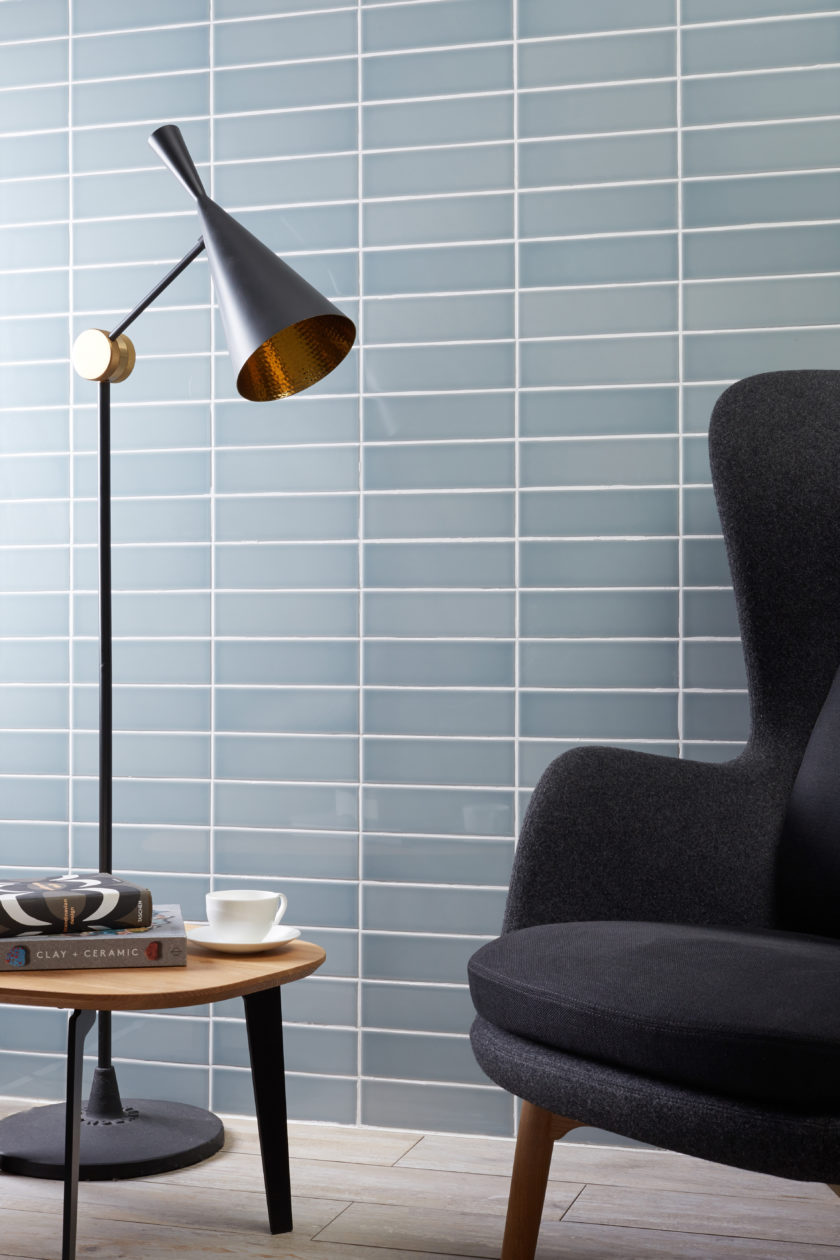 Pair with neutrals for an earth-inspired theme
Breathe life into a kitchen design by adding earth-inspired tones to the backsplash or floor. Here, our Melrose tiles in shade Moss are coupled with neutral floor tiles, cabinets and rustic exposed brick walls - balancing out the green while injecting a subtle touch of nature.
To tie the space together, green stools and pretty florals provide a nature-scape feel to the room.
Ready to add some nature-inspired shades into your interiors? Explore our ranges page here.