Brighter skies ahead
Dulux is celebrating new beginnings and optimism with the announcement of the 2022 Colour of the Year - 'Bright Skies'.
This colour is a response to the past 18 months of turmoil, where many of us have reassessed what's most important and are now looking towards a more positive future.


Recognising the importance of creating a home sanctuary - a space that reflects our personalities and priorities - Dulux has centred its thinking around four key colour trends:
● The expanding role of the home
● How nature is essential to our lives
● How the arts can bring us comfort and inspiration
● How important it is to embrace new voices and ideas for a brighter future


To help you create your new 'happy' space, we've pulled together some of our tile collections and colours for an interior scheme that reflects these latest design trends.


'Bright Skies' is an airy, light, and optimistic blue that promises to revitalise and open up your home. This colour can be paired with many other brighter tones to create a colourful and inviting space.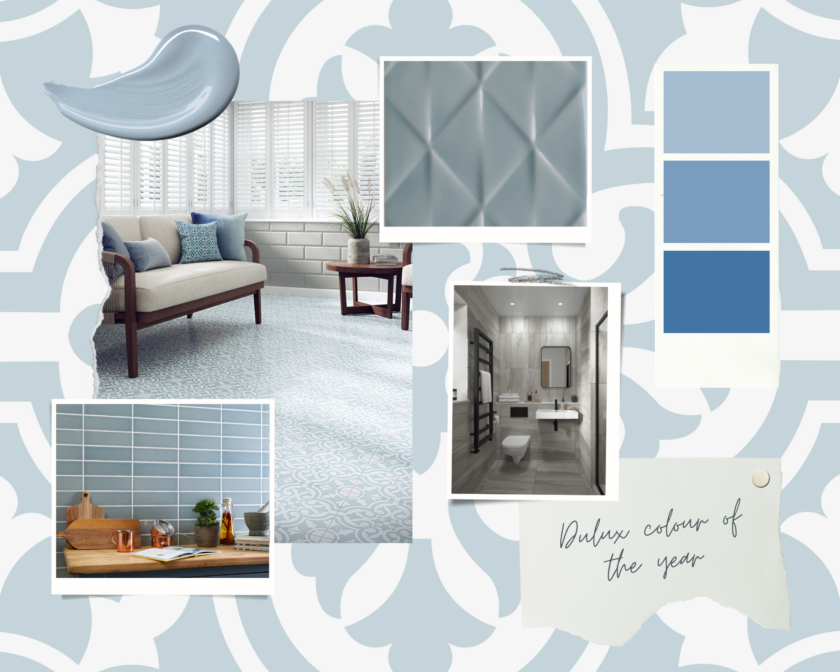 This hidden neutral is something that we see every day and creates the perfect backdrop for calming colour schemes. As nature plays an important role in our lives 'Bright Skies' complements more neutral tones allowing homeowners to 'bring the outside in'.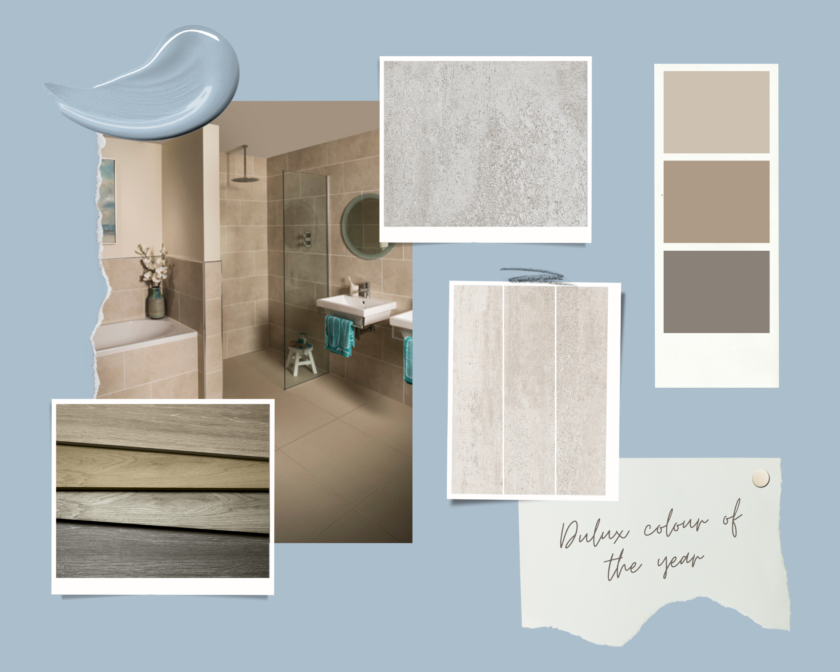 For a more arty look and feel, the Colour of the Year, can also be combined with softer, chalkier notes to allow people to express themselves with new ideas and enjoy the freedoms that are returning to them.