5 top tips to refresh your bathroom this bank holiday
With the bank holiday weekend around the corner, we're taking the opportunity to tackle those DIY projects that have been lingering on our to-do list.
People spending more time at home over the last year, coupled with the lifting of Covid-19 restrictions enabling us to invite friends and family indoors, means bathroom projects have now become a priority for many.
If you don't have the budget or time to invest in a complete renovation, you can still give your bathroom the makeover it deserves. Here are our five simple and cost-effective tips that will leave your bathroom feeling fresh and clean.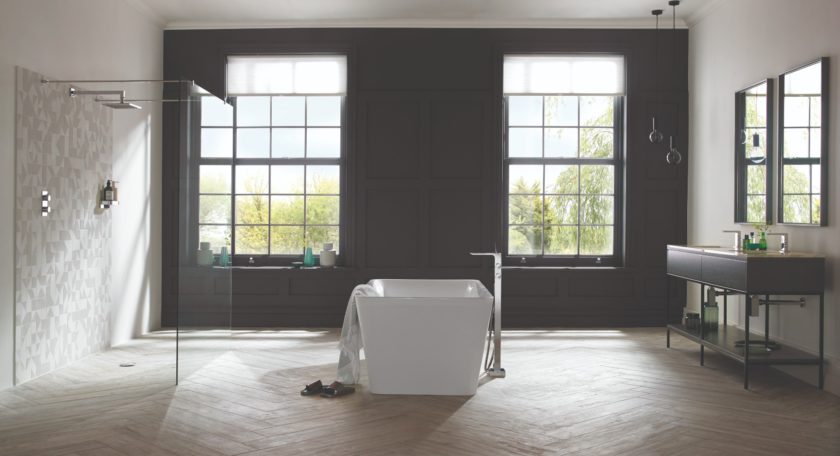 1. Treat it to a lick of paint.
Whether you're creating a moody green feature wall, adding an accent colour underneath a chair rail, or going to town with a warm neutral on every wall, paint has the power to transform your space.
For those looking to add a modern touch, try incorporating Pantone's Colours of the Year 2021 - the bright and cheerful yellow of Illuminating or the natural elements-inspired Ultimate Gray.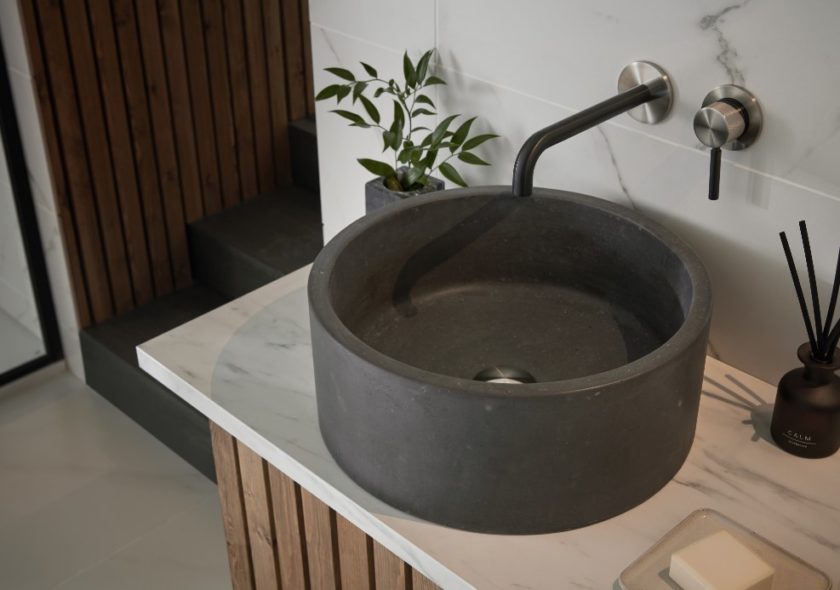 2. Transform your taps.
Years of constant use and limescale build-up can make your taps look dated and worn out. There are lots of tips and tricks on how to clean and polish faucets, but if your budget extends to it, why not replace them for a whole new look?
The latest trend for textured brassware is the perfect addition to any bathroom and will help you make a bold statement. We love the Knurled Accents collection by VADO, which includes stunning and contemporary brushed brass taps, plugs and fittings available in warm, romantic gold or black, perfect if you're embracing the high-impact, monochromatic trend.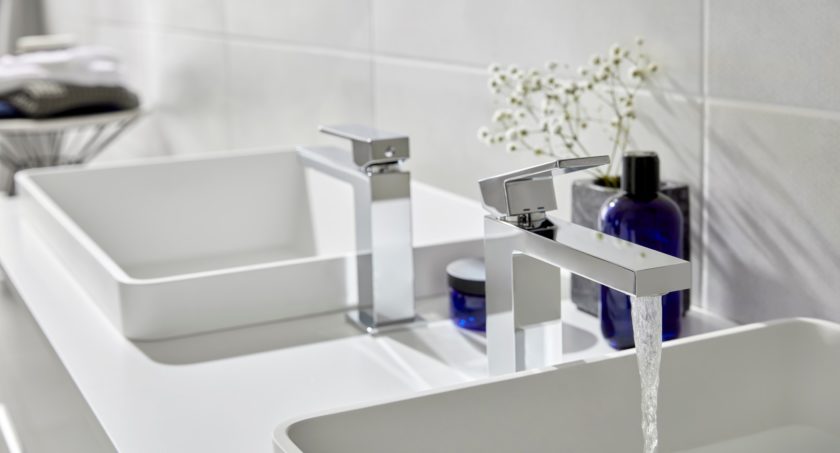 3. Get grouting!
Re-grouting your tiles is a sure-fire way to give them a new lease of life. Grout is porous, meaning it absorbs dirt easily and can be challenging to keep clean. Luckily, there are numerous products on the market, from powerful cleaners that remove mould and mildew through to grout pens that let you colour or remove stains with precision.
Feeling bold? Give your bathroom some added pizzazz with coloured or glitter grout! Use it to clash bright tones, or opt for subtlety by matching it to your existing tile colour.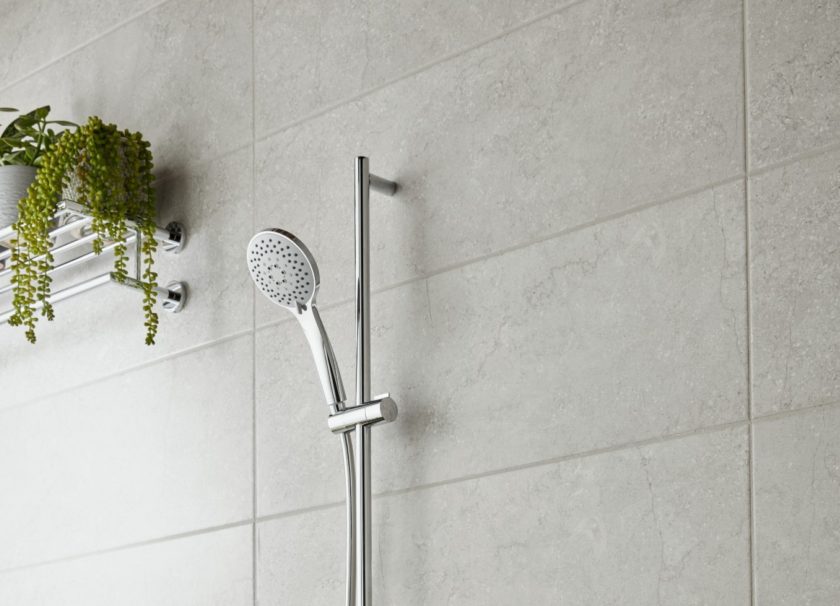 4. Refresh your accessories.
One of the easiest and most budget-friendly ways to upgrade your bathroom is to treat it to some new accessories. You can keep things simple by adding bright coloured towels that contrast the rest of your decor, or create a brand new theme by replacing towel rings, toilet roll holders, shelves, soap dishes and dispensers.
For those wanting to add texture, we recommend opting for glass, stone or marble finishes. Incorporate a natural theme by adding plants and woven baskets to store towels and toiletries for a simple and effective way to bring the outside in.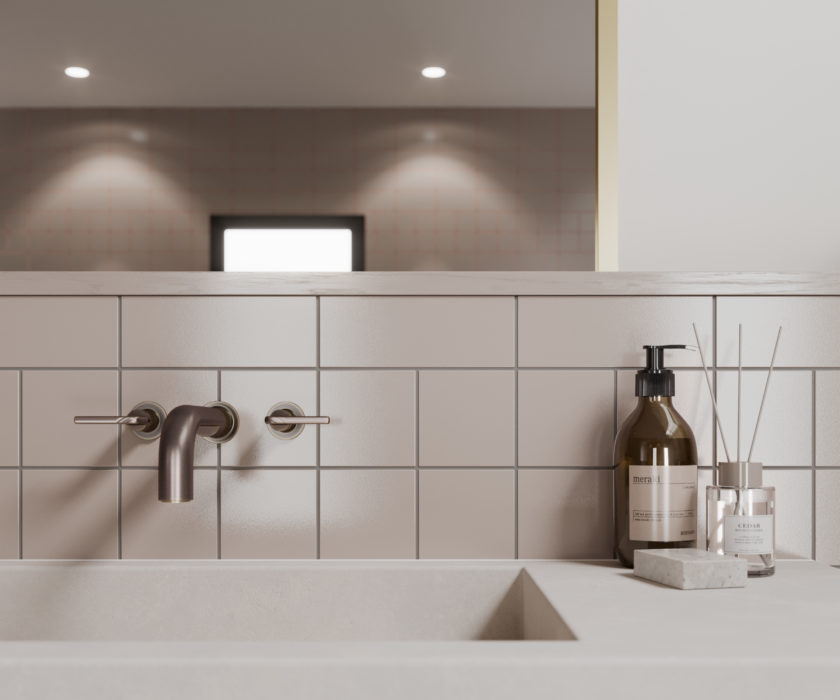 5. Create a feature wall.
If you're feeling bold and want to unleash your creative side, use tiles to create a stunning focal point in your bathroom. A feature wall can fit any style of décor and mood, whether you're looking to add playfulness and drama or want to create a quiet and restful sanctuary.
Embrace opulence by installing a bold statement area with our Classics marble effect tiles. Looking for a modern twist? Our Concrete range captures the industrial look with a subtle cement design offered in two neutral grey shades. Or, let your imagination run free and create a playful installation with our Prismatics range of hexagons - apply in one block colour or mix-and-match to give your bathroom a real glow-up.
To explore our product offering in full, visit our Ranges page here.